Scroll Down
Scroll Down
Scroll Down
Scroll Down
Relationship
The Crossrail underground railway system opened up the possibility of new building sites in central London. This was an opportunity to introduce contemporary architecture into the organic structure of the urban fabric while respecting the heritage value of the surrounding buildings. The building recedes back towards the historic part of the city, while, at the same time, its contemporary expression reaches towards the modern part. I received this amazing design opportunity thanks to my collaboration with the HOK & Jacobs teams.

It's like taking a walk with someone precious to you. You want to protect them, but at the same time, you are ready to step back and let them shine.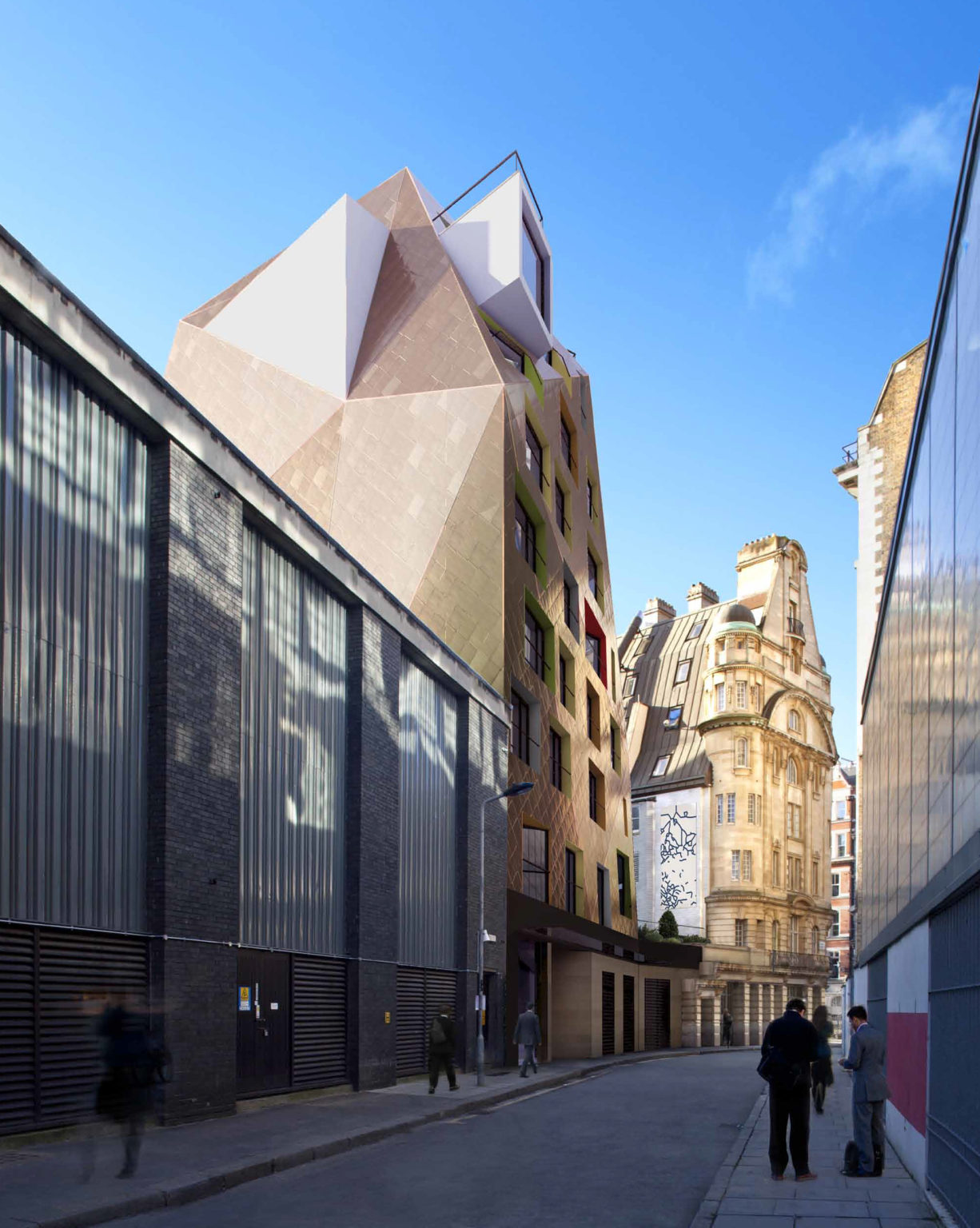 FIsher Street View towards Southamton Row
The Kiss
Sometimes it's better to talk less …

and let other people get inspired. One of my colleagues brought in Gustav Klimt's famous painting The Kiss as his reference for the proposal. The project was hailed as "The Hero of Fisher Street" in France, while The Guardian described the design as architecture that "lets its hair down…with a crystalline, gold-clad mountain of flats." The design was also praised by Britain's current, highly unusual Prime Minister, then Mayor of London.