Scroll down
Scroll down
Scroll down
Scroll down
---
---
---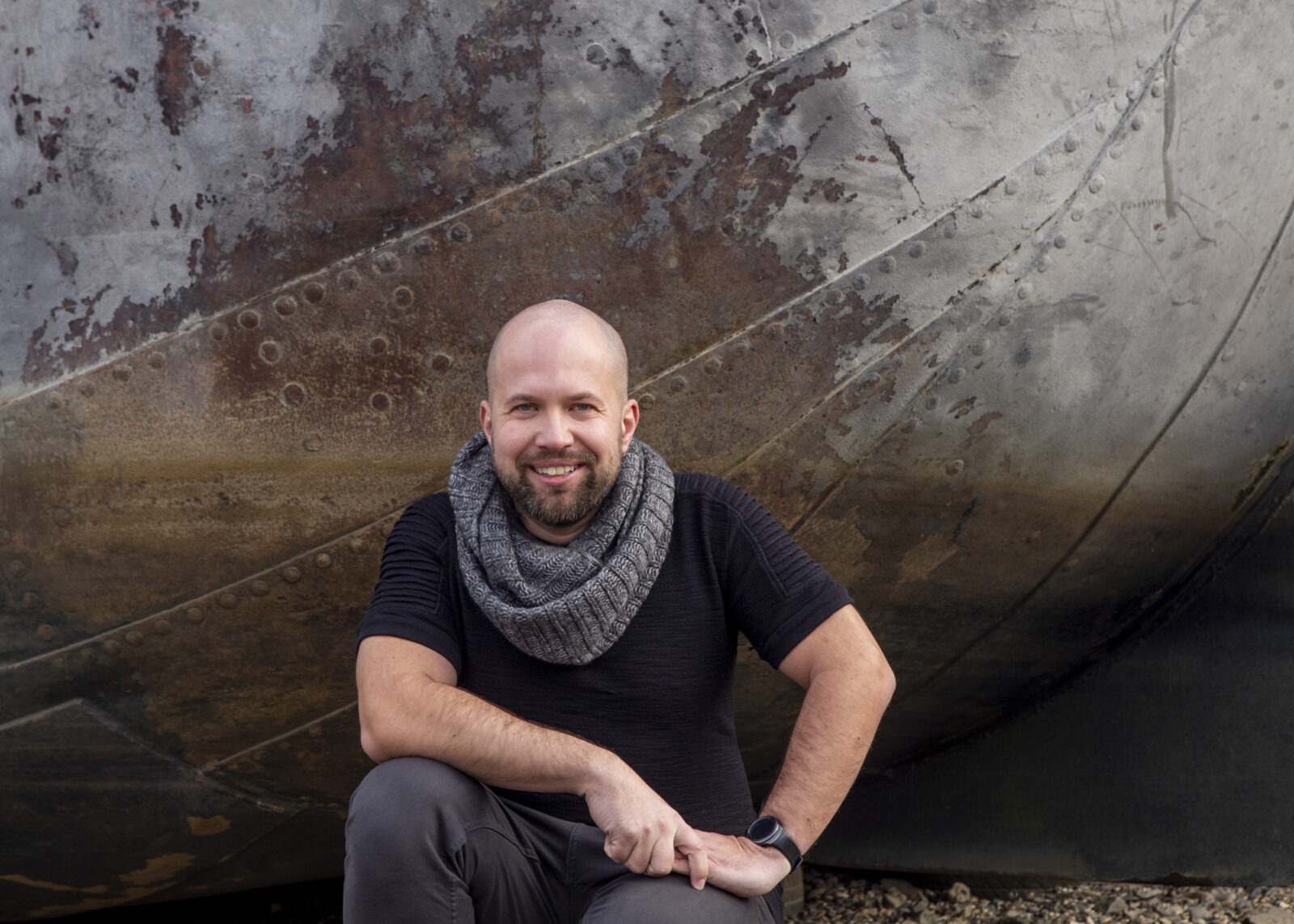 ---
No human activity is ever just a one-man show. It's always about the team effort, interaction, creative conflicts and conclusions. Influences come from clients, from colleagues or even from a momentary glimpse of a striking passerby. Still, people do ask "What do you do? What is your profession? What would you present to us?" And thus, the egomaniacal task of building and presenting my public portfolio emerged. This way, when we do meet each other, there's no need for self-promotion. Instead, we can discuss a much wider range of topics that might lead us to more inspiring ideas, or even towards future architectural collaboration.
I am an architect with over 15 years of professional experience in the UK. This experience includes competitions, transport infrastructures, residential and office highrise tower developments, as well as auditoriums and interiors. I have recently contributed to some of the leading examples of green infrastructure projects in London, such as Regal House at Covent Garden Station and Garden Gate at Heathrow Airport, in collaboration with Biotecture Ltd. A few years ago, I had the opportunity to design the unique Fisher Street OSD residential development as part of the HOK team. The design attracted attention for its contemporary approach, in which a sculptural volume, inspired by Prague's cubist architecture, responds to the context of the popular Kingsway conservation area in London. Earlier, while at Foster+Partners, I was involved in the winning proposal for the New Holland Island Cultural District Development in Saint Petersburg, which was later awarded the Future Project Award at MIPIM Cannes. I also took part in the development of the Queen Alia Airport in Jordan there.
---
Download
---
Education
Technical University, Liberec, Czech Republic
Dipl. Ing.Arch., 2005
Academy of Fine Arts, Vienna, Austria
Farshid Moussavi Studio (Guest), 2004
Registration: ČKA, ARB
---
Reference
White Oak Cottage
2020 – Highclere Castle, United Kingdom
Private Gym, pool & wine collection building
In cooperation with Matt White
2018 – Covent Garden, London, United Kingdom
Central London building upgrade introducing bio diverse living wall to the public
In cooperation with Biotecture Ltd
2018 – Czech Embassy, London, United Kingdom
In cooperation with Tina Peterková
Private Apartment
2018 – Kensington, London, United Kingdom
Contemporary apartment for significant art collector.
---
HOK 2011 – 2015
2013 – Holborn, London, United Kingdom
Residential building above the Crossrail shaft

Wilkinson Eyre 2010 – 2011
Shanghai Financial Center
2010 – Shaghai, China
International competition 2nd prize – New River Embankment at Bund
Shanghai Post Expo
2010 – Shaghai, China
Conceptual Development of the Expo site after the show
Lize Underground Station
2011 – Beijing, China

Foster + Partners 2005 – 2009
Queen Alia Airport
2006 – Amman, Jordan

Estate London
Kensington, London, United Kingdom
Department store development
New Holland Island
2006 – Sankt Petersburg, Russia
1st prize – International competition for a new cultural district
Lusail Towers
Lusail, Qatar

Ardenode Villa
Confidential Location
Family residence conceptual development
Chengdu Airport
Chengdu, China
2nd prize – International competition
Cork Towers
Cork, Irsko
Towers and park development

Office Quarter
Sank Petersburg, Russia
Cathay Pacific VIP Lounge
Honk Kong, China
VIP membership room refurbishment
Menara Towers
Kuala Lumpur, Malaysia

Kenny Heights
Kuala Lumpur, Malaysia

Prague Quarter
Prague, Czech Republic
New Residential Quarter development

X-Architekten 2003 – 2004
Social Housing Linz
Linz, Austria
1st prize – International Competition

FUA TU Liberec 1998 – 2005
2005 – Hradec Králové, Czech Republic
Diploma Thesis, prof. Jiří Suchomel Studio
2003 – Karlín, Prague, Czech Republic
Jiří Buček Studio

Academy of fine arts, Vienna 2003 – 2004
Terminal & Park Barcelona
2004 – Barcelona, Spain
Guest year at prof. Farshid Moussavi Studio